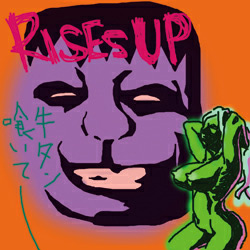 絵師 / JERICHO ジェリコ
4月15日生まれ。宮城県仙台市出身で埼玉県在住。
所謂ロウブロウアートにカテゴリーされるイラスト、アメコミタッチのイラストをメインに描く絵師。
プロデュースブランドSCRIBBLE JUNKIEでの活動を中心に、レコードジャケット、グッズ、舞台演劇のフライヤー、店舗のメインビジュアル、書籍のカバーイラストなど、結構幅広くアートワークを展開中。
フィギュアのフルスクラッチやシルバーアクセサリーの成形もやっていて、現在商品展開も考え中。
お楽しみに。
関連リンク
■SCRIBBLE JUNKIE HP
■BUG STUDIO
■BLOG
---
April 15 birth.
It is from Sendai-shi, Miyagi and lives in Saitama.
the illustration by which a category is carried out to what is called a low blow art, and American comics -- the painter who draws the illustration of a touch mainly.
Focusing on activity by the producing brand SCRIBBLE JUNKIE®, a record jacket, goods,the flier of stage theater, main visual of a store, the cover illustration of books, etc. are developing [ be ] artwork fairly broadly.
Inside [ the forming mist of the full scratch of a figure or silver accessories is and it also considers the present goods deployment ].
To pleasure.
関連記事一覧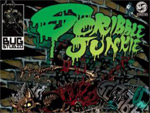 "絵師JERICHO"のプロデュースによる新世代ブランドSCRIBBLE JUNKIE® / スクリブルジャンキー® より JERICHOの世界観が表現されたポスターが登場! Profile of […]